February 2023, Thoughts on Art
News & Views
from
February 2023, Thoughts on Art
Starting with this one, I will be posting occasional brief newsletters about my photography. I am avoiding the marketing approach of flooding you with reminders that frantically repeat "Hey, buy my stuff!!" as though you need multiple reminders every day or you might forget about "my stuff". I figure once a month or so should be often enough to keep you informed about what is happening on www.DeliberateLight.com without being an annoyance.
I also will be providing what I hope will be a welcome offering of a few thoughts and impressions relating to photography and/or to my images. It should not take more than a few minutes to absorb each month, but it is intended to be a little pick-me-up in the middle of your day, evoking your own thoughts and impressions.
To get these newsletters by email a month before they are posted here, go to the DeliberateLight.com website and click on Newsletter Signup.
NEWS
If you have not scrutinized my website thoroughly (and why not? 😊), I want to let you know that there are 3 parts to it that you should be able to reach easily from the home page.

Of course, many of the Fine Art Gallery photos are of Rose Valley where I live, but there are many others as well. Any of those images can be purchased (click the Buy Photo button) for delivery directly to you in any of many different forms and a very wide range of price points.
VIEWS
Acknowledging that everyone has a different take on art they like, I personally want to be pulled out of myself by art. I want to feel or think thoughts that are at least a little new and a little uplifting. Have you ever watched an infant learning something new, like how to grip the cat's tail or how to say "Da"? Often, they giggle at what they experience, as though it tickles something to learn. That is what I seek in art, that simple pleasure in finding a new and different way to see or do things. For example…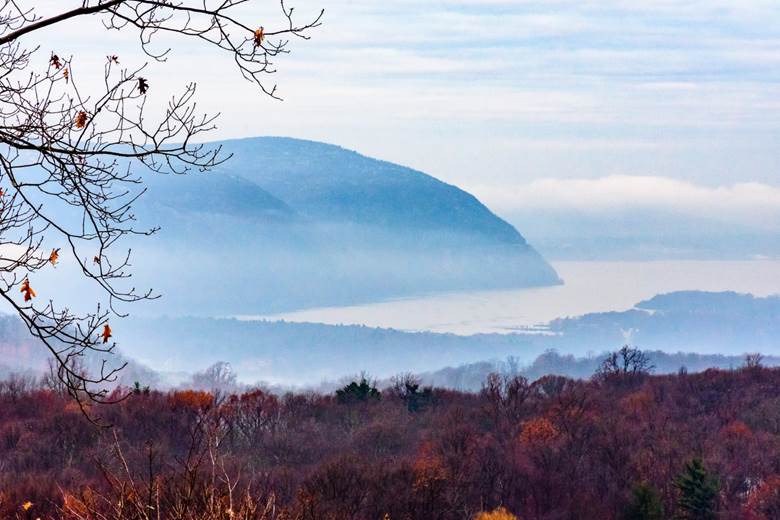 HUDSON RIVER VALLEY DAWN
(Garrison, NY, 2016)
The morning was promising to be beautiful and so I was awake and out early during a late fall visit with a dear cousin who lives on a hill overlooking the Hudson River across from West Point. The view that rewarded me almost made me wonder if I was still dreaming, the textures and colors and lines curling through. A gentle mist from the warm air and cool water of the river softened distant details blued by the pre-dawn light, enriching the earthy colors of the fading autumn woods. To this day, when I see this photo, it calms me. It is, perhaps, the most beautiful place in the world.
Carl Finkbeiner
Mobile: 610-551-3349 website instagram facebook linkedin digitalphotoacademy