Bartram's Garden
Come in from the November Cold Weather And Photograph Flowers, Fauna & Plant Life
Just off the Schuylkill River, you will find Bartram's Garden, 46 acres of photogenic plant life, landscaping and flora as well as a vintage arboretum. Bartram's is the oldest botanical garden in the country and the vintage setting with a collection of buildings from 1728 is quite photogenic. As you and other participants stroll through the paths and structure interiors, your Digital Photo Academy instructor will share tips and techniques on telling a story with your photos. Whether you are using a point and shoot camera or a more complex DSLR, you can catch close ups of intricate flowers or broad scenes that evoke memories of european impressionistic paintings from Manet, Monet and other masters from centuries ago. Indoors learn the art of working with window light and outdoors you will have options of waterside photography as well as a view of the Philadelphia Skyline. After the 2 hours of photographing with new friends, your instructor will bring you to a nearby cafe to share photos and feedback on the workshop.
You will meet at 5400 Lindbergh Blvd, just at the entrance for this lovely destination that is free to the public.
Call Digital Photo Academy at 1 877 372 2231. Lots of people seem to hang up if our welcome recording comes on instead of a live voice, but we promise to return your message within a day or two if you leave one with your name and number.  It would be even better if you included your e mail address as well as the date and city of the class you are considering.  If leaving a voice mail message is not your thing, please email us at DPAbooking@digitalphotoacademy.com or Richard@digitalphotoacademy.com.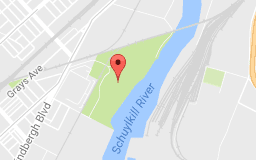 5400 Lindbergh Blvd
Philadelphia, PA 19143