Brian

 Diescher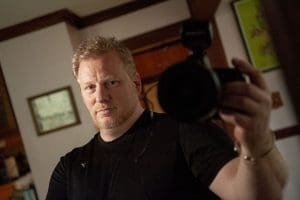 Brian
's calling has always been photography, taking photos since he was six years old. 
Brian
 studied photography through private lessons and full-time schooling. Immediately after graduating from the New England School of Photography in 2001 
Brian
 began assisting professional photographers in the Advertising and Fashion industries.He has been working as a professional photographer for the past twenty years in Boston, MA where he lives with his wife and two sons.
Being a Portrait Photographer allows Brian the freedom to work with models and artists of every background and he has had the pleasure of working with some of well known musicians and artists in creating album covers, DVD covers and magazine covers. His images of models, actors and other artists have appeared in many magazines, both in print and on-line.
Additionally 

Brian

's images have appeared in several magazines around the world including; Keyboard, New York Times, Scene, JamBase and Glide.  

Brian

's commercial clients have been Subaru of New England, Boston Children's Hospital, Berklee College of Music, Kingsley Montessori School among others. 

Brian

 was also the Official Photographer to a twice-inducted Rock and Roll Hall of Fame musician, Bernie Worrell for eleven years.
Call Digital Photo Academy at 1 877 372 2231. Lots of people seem to hang up if our welcome recording comes on instead of a live voice, but we promise to return your message within a day or two if you leave one with your name and number.  It would be even better if you included your email address as well as the date and city of the class you are considering.  If leaving a voice mail message is not your thing, please email us at DPAbooking@digitalphotoacademy.com.