Carl Finkbeiner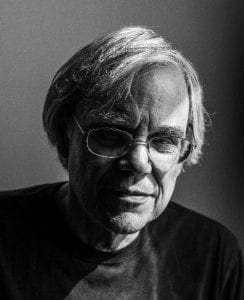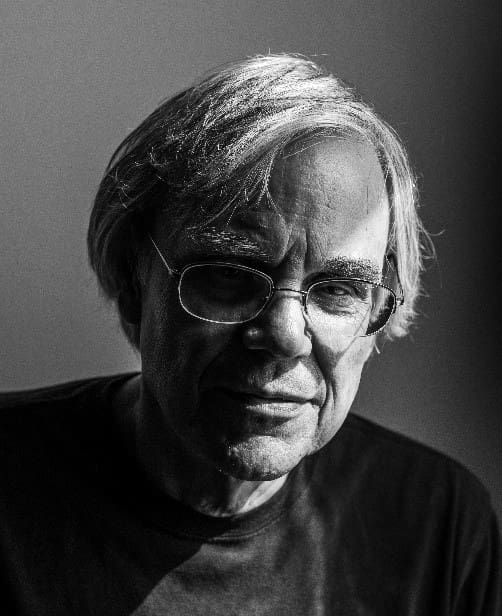 Forty-five years ago, Carl was an avid photography hobbyist whose young wife was, shall we say, not best pleased about sharing the only bathroom in the apartment with Carl's darkroom.  Then life happened.  Carl turned to a career in statistics, getting first a PhD in Quantitative Psychology, then teaching, and then corporate jobs in marketing research at companies big and small.
Forty or so years later, he decided to use a different part of his brain and return to his first love of photography.  While his statistical career had many opportunities to be visually creative – in compelling business presentations and reports; data visualization techniques to enhance analysis and convey information impactfully; analytic software user interfaces to enable intuitive usage and display – he wanted to dive in deeper and have fun doing it.
Stepping away from film and the messiness of the darkroom and embracing digital (to his wife's relief that the bathroom would be accessible), Carl completed the Contemporary Practice Photography Certificate program at the Philadelphia Photo Arts Center, including classwork and independent capstone projects.  Carl happily dove in and worked hard, one of his teachers even commenting that Carl was his most engaged student: "You actually did the homework and then did more besides!"  By the time of the capstone projects (his book Transitions, his gallery exhibition, and presenting a lecture), Carl was well into the deep end.
Carl's artistic aspiration is to seek the ecstatic – conscious wonder at the profound mystery that transcends us.  It is the atheist's version of the Art of the Sublime without the religious baggage, though as sincerely felt (so deeply that those convictions once led to his arrest).
Yet Carl, as a lifelong analyst, is also compelled by the thrill of knowing as much as by the mystery of the unknown.  Carl's gravitation toward statistical reasoning is due in no small part to the fact that the mysterious holds an important place there: statistical modelers represent their understanding of the world with precise mathematical formulas, while incorporating at the end a "disturbance" or "noise" term – that part of reality not accounted for by the formula, that is, the mysterious.  Without that component, a model's fitness cannot be evaluated.
In photography, this duality of knowing and the unknown is expressed by Carl's need to analyze and understand the technical aspects of photography, as well as to find the mystery of the emotional impact.  This makes him ideally suited to teaching photography.  His own need to understand technique and composition gives him the basis to explain to others, while his delight in the mysterious gives him the enthusiasm and drive to help students.  His skills at clearly explaining were honed by years teaching at the college level and in business training classes.
This contrast of the analytical and mysterious reflects Carl's fascination with contrast at many levels.  The contrasts of photography – contrasts of tonality, of color, of line, of texture, of focus, of position – emphasize and enhance conceptual relationships among the three elements: people, their constructions, and nature.  Technical and conceptual contrasts raise questions, aid in telling stories, compel engagement, provoke thought, and drive the ecstatic moment.
Fascinated by their collections, Carl has engaged with museums to photograph their artifacts for archival or marketing purposes.  His fine art photographs can be viewed on his web site, and he has exhibited several times at the Philadelphia Photo Arts Center.  He has traveled extensively in Europe and the United States, finding beauty to photograph everywhere.  Architecture and landscape in small local communities, at local farms (feeding Carl's other great passion – cheese and cheese making) and gardens, nearby Philadelphia, the delicate beauty of the Hudson River Valley, the vistas of the Grand Canyon and California Coast and in Puerto Rico, Ireland and Italy find their way into Carl's fine art photographs, as do street scenes and people from the bustling excitement of our largest cities.
Carl believes that learning to photograph is best accomplished by doing it yourself.  Not that instruction isn't helpful, but proficiency in any subject comes not by listening to someone else talk or reading a book about it, but by doing it and doing it repeatedly.  Digital photography eases this process by providing instant feedback enabling you to adjust from mistakes and try again, and its easy storage allowing for extensive review and comparison.  Digital photography rewards persistence and experimentation, trying different camera settings, different angles, different lighting, new sightlines.  Learn by doing, and always seek delight.
Carl lives in Rose Valley, Pennsylvania, a historic arts & crafts community just outside of Philadelphia, with his wife, and near to his children and grandchild living in Philadelphia.  He is active in his community, serving on a school board and volunteering at a local museum.  He is a member of the American Society of Media Professionals (ASMP) and is involved in the local Philadelphia chapter.
Call Digital Photo Academy at 1 877 372 2231. Lots of people seem to hang up if our welcome recording comes on instead of a live voice, but we promise to return your message within a day or two if you leave one with your name and number.  It would be even better if you included your e mail address as well as the date and city of the class you are considering.  If leaving a voice mail message is not your thing, please email us at DPAbooking@digitalphotoacademy.com.
Carl's portrait  photos were taken by  Brent Reaney.