Detroit Michigan Central Station
Detroit Michigan Central Station
Join our photo lessons at the Detroit Michigan Central Station, which is one of the excellent locales in the rotation of many Detroit venues that offer terrific photo opportunities.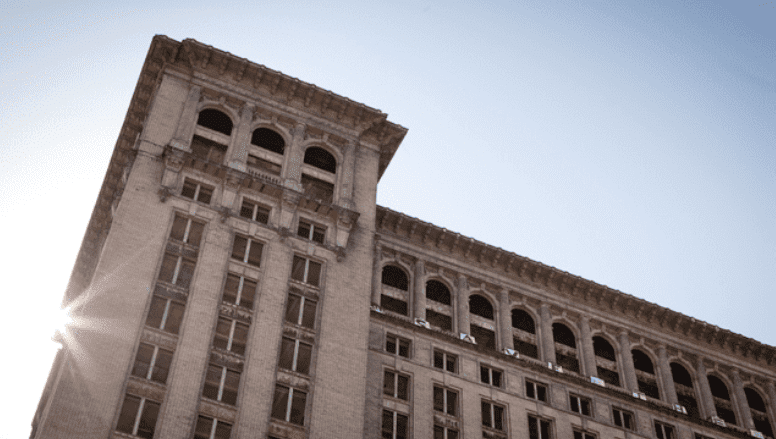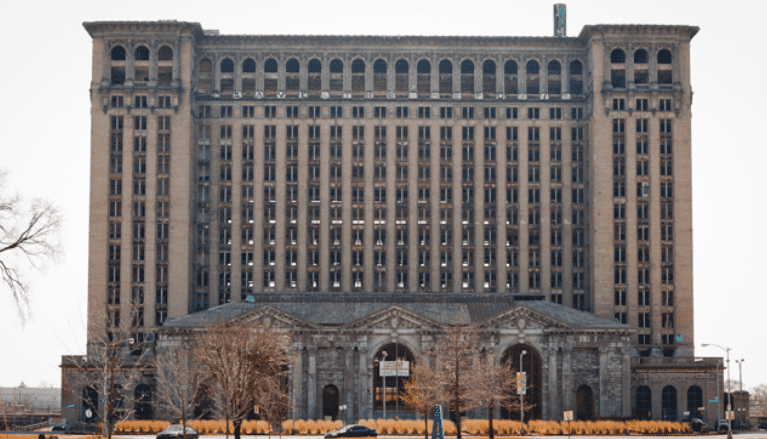 ScreenShot2021-07-21at115315AM
ScreenShot2021-07-21at115328AM
ScreenShot2021-07-21at115342AM
ScreenShot2021-07-21at115407AM
The Michigan Central Station was Detroit's passenger rail depot from its opening in 1913 until the discontinuation of Amtrak service in January 1988. At the time of its construction, it was the tallest railway station in the world, and was designed by the same architectural firm that built New York's Grand Central Station.
There have been proposals for station restoration, but it hasn't gotten past the negotiation process. Even though the inside of the station is no longer accessible to the public, the building's Beaux-arts façade is an excellent subject for architectural photography.
Beaux-arts is a neoclassical architectural style with heavy French influences. Its flat roof, arched windows, and ornate classical details make it the perfect place to practice your compositional photography skills.
One of the best ways to add dramatic effect to a photograph is to use an interesting or unusual camera angle. Point your camera upwards to emphasize the height of the building – also adding an element of drama to your photograph.
Get close to the building and take some close-ups – create abstractions with the lines and shapes of the architecture.
We will meet right outside of the train station fence, located at 2001 15th Street Detroit MI 48216. Please bring your fully charged digital camera, and any other photographic equipment you would like to use during the class. Please dress for the weather and wear your most comfortable shoes.
2001 15th st.  Detroit, MI 48216
Call Digital Photo Academy at 1 877 372 2231. Lots of people seem to hang up if our welcome recording comes on instead of a live voice, but we promise to return your message within a day or two if you leave one with your name and number.  It would be even better if you included your email address as well as the date and city of the class you are considering.  If leaving a voice mail message is not your thing, please email us at DPAbooking@digitalphotoacademy.com.
ASK ABOUT OUR BACK-TO-BACK SAME DAY WORKSHOP OFFER STARTING WITH A SIT-DOWN SESSION FOLLOWED BY A 3-HOUR DEMONSTRATION PHOTO SHOOT, LED BY A PROFESSIONAL PHOTOGRAPHER
And in case you're interested, click here to check out some FREE SAMPLES of our ONLINE CLASSES.