Heather Gardner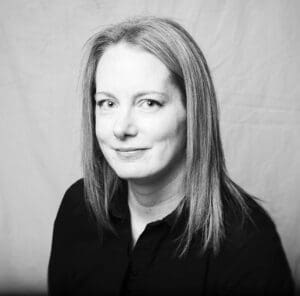 Heather Gardner grew up with photography, spending many hours with her dad who was also an avid photographer. With Mr. Gardner's career position with Ford, Heather was lucky enough to spend the first 9 years of her life in Caracas, Venezuela. There were countless bonding excursions, not only in the urban center of the city, but also through trips to the rural outskirts of the country. And when Heather was not photographing life in Venezuela, there was no shortage of portraiture sessions, since she is the youngest of 5 sisters and one brother. Heather was the official family photographer.
Then there was the move back to Michigan, where Heather's education pursuit of photography continued with the courses available at school. A few years were spent in Michigan, but fate brought the family back to Europe—this time in France for a year—and then back to Michigan. Upon high school graduation, Heather's choice for furthering her education was based on choosing the only advanced institution that offered coursework with options that required RA-4 chemical processing used in color printing. Her first image was a butterfly at the Detroit Zoo, and she remains inspired each time she looks at the framed version hanging on the wall at home.
After schooling, Heather continued with photography and now has responsibilities dedicated to the photo students at Oakland Community College. Resources include digital instruction, PC and Mac Computers, an Analogue Studio and a Digital Studio. Additionally, for the die-hards, there is an analogue darkroom which is quite popular. There are frequent getaways as far as vineyards in Oregon and New York City excursions.
Thanks to Heather's work at American Airlines, free transportation allows great travel photo ops, and her images are used for PR and corporate decor (you may have actually seen some of her images on display in public arenas). Thus travel has continued throughout Heather's life, most recently including Havana, Cuba, Bönnigheim, Germany—home to dear photographer friends—and Charleville-Mezieres, France, where family lives and often hosts reunions. Plenty of return trips will undoubtedly take place and bringing along workshop students is likely.
Heather belongs to groups like the Society for Photographic Education (SPE), Artist Women of Michigan (AWOM), Women Photojournalists of Washington (WPOW), the White House Press Corp, the Scarab Club of Detroit, whose focus on photography launched during Covid, and the Ann Arbor Crappy Camera Club, an alternative photographic process group.
Heather's images are often picked by the noted newspaper syndicated column, C&G Newspapers, with 25+ publications across Michigan.