Nat and Bryan Rodriguez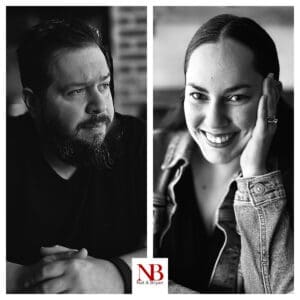 As an escape from the tedium of Corporate America, a decade or so back, Bryan parlayed his talent in photography which often led to photo assignments as the commissioned photographer for a variety of events. Additionally Bryan discovered that he had a aptitude, even passion, for teaching photography as a photo workshop leader. Bryan inevitably left his corporate position and became a full time photographer. These days, you might recognize Bryan from his byline and photos on various websites, blogs and printed publications such as, Rangefinder, NYTime's and others.
Soon, a new chapter to Bryan's photo endeavors came to be. Being of a social and friendly nature, Bryan met his now wife, Natalie, (Nat), at church and soon discovered that she was a talented photographer, having been inspired by her own mother, the family photographer, since early childhood. It was a natural fit that they would become partners in their photography business, NB Photographix, for the last 15 years, his partner in their photography business. (Their first photo assignment together was at a wedding, and they worked so well together that they decided to marry each other and 2 weeks later, they were wed.)
Their photo assignments often take them to other destinations including France, Jamaica, Nicaragua, India, Mexico, Costa Rica and many cities across the United States. The inspiration of their travels not only provided income as photographers but also ideas for seeing the world in a unique way, which is clearly revealed in their style of making photographs.
Clearly Nat and Bryan's work has a multi-cultural flair and when inquired will explain that they made it their business to meet photographers from around the world. When asked of the aesthetics exemplified in their images, photographers who have influenced their particular style are Sam Hurd, (Washington), Jerry Ghionis, (Las Vegas and Australia), Fer Jurist (Mexico) and Joe Villa, (San Diego). To keep on top of their game, Nat and Bryan regularly attend photography conferences across the country, and the acquired experience shows in their images.
While a Canon camera system is their main resource, they have developed expertise in a variety of other camera manufacturers since teaching photography is among their services in the business.