Oak Lawn Sunset
Join our photo lessons at Oak Lawn Park which is one of the excellent locales in the rotation of many Dallas Venus that offer terrific photo opportunities.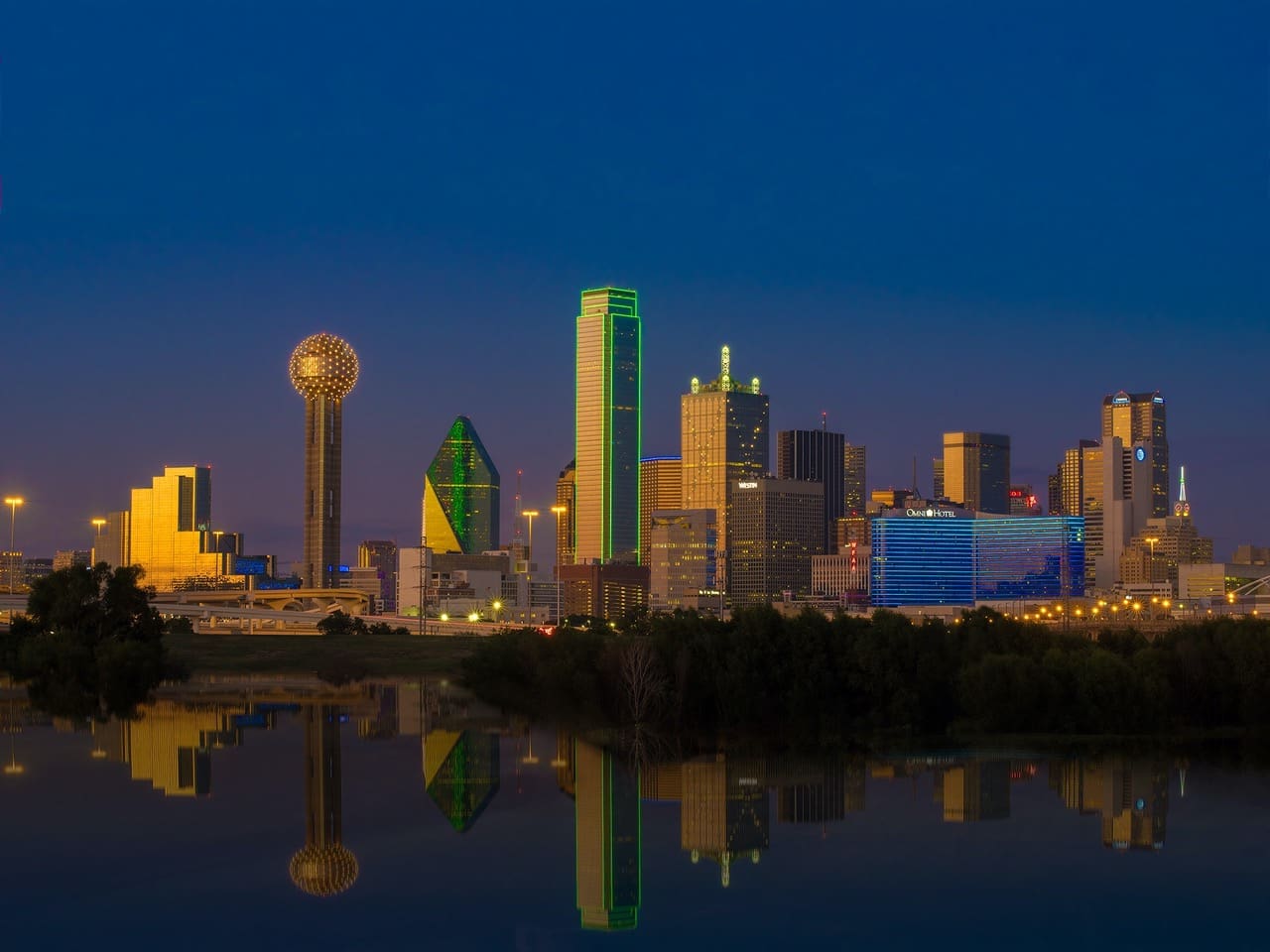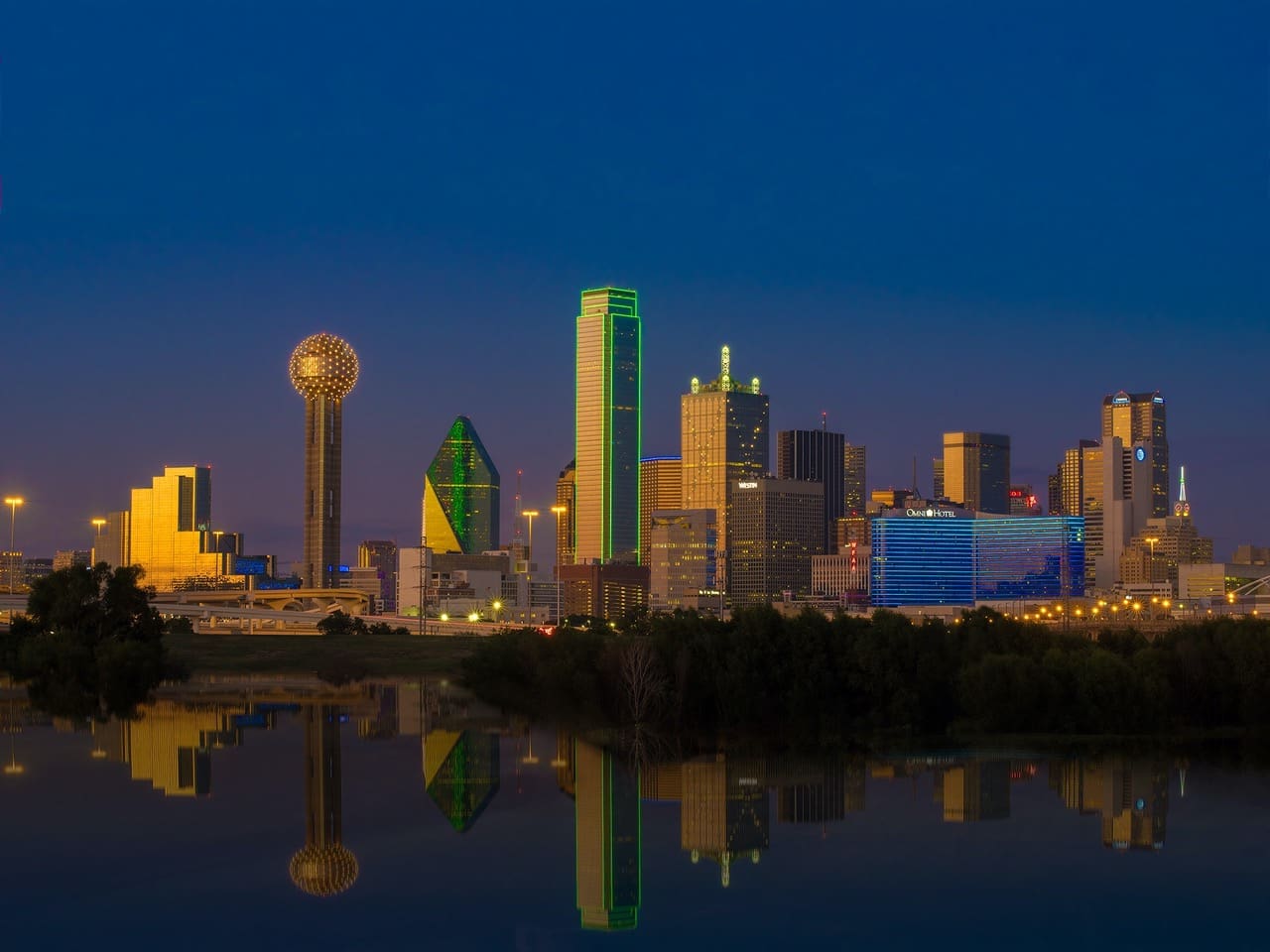 In this photo workshop, your instructor will demonstrate and supervise camera controls and composition strategies during 3 different scenarios of light. First you will be photographing in bright daylight and next during the setting sun. Perhaps the most exciting will be taking photos 20 minutes after the sun sets, a period of time that photographer call, BLUE LIGHT, when if the clouds are feeling generous, the sky will light up with dazzling colors.
The venue, Oak Park, will allow you to access the Dallas Skyline as shown in the photo on this page.
Additionally, there will be photo lessons on capturing the tranquility of the Oak Park Lake. There are specific tricks to capturing water without glaring sun spots. This is easy to learn and again, your instructor will advise you. Or blend the surrounding landscape and colorful bushes and trees into a pleasing panoramic.
You will learn the art of panning, with a focus on dog walkers and skateboarders as they pass you by. Panning allow you to photographically depict action and movement.
Shutter speed control is another important theme in getting great photographs of water which at Oak Park will be the point of capturing the steams of water gliding over the stones beneath. Your instructor will show you how to create an impressionistic velvety smooth flow of water sort of what you may recall seeing in old Impressionist paintings. Change your shutter speed and capture a split second of the moving waters as if you have frozen time.
Meet at 3911 Cedar Springs Rd, Dallas, TX 75219
Call Digital Photo Academy at 1 877 372 2231. Lots of people seem to hang up if our welcome recording comes on instead of a live voice, but we promise to return your message within a day or two if you leave one with your name and number. It would be even better if you included your e mail address as well as the date and city of the class you are considering. If leaving a voice mail message is not your thing, please email us at DPAbooking@digitalphotoacademy.com.