Robert Stevens
Studio Rental:  https://washingtondc.craigslist.org/mld/pho/6463803116.html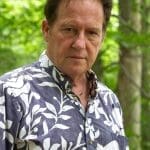 My name is Bob Stevens and I am a working photographer. My customer base is mostly corporate and organizational but, as I believe these shots show, I have a great zeal for the art of photography.
I have also taught photography, both at the University of Maryland and privately at my camera store, and have been a guest lecturer at numerous camera clubs and photo expositions.
Being a native of Washington, D.C. provides great logistical help in photographing subjects around the nation's capital. My familiarity with the city's layout, venues, and travel routes, etc., saves my clients anguish and money. They never wonder where I am or how long it will take me to find them. Being in this area also opens many opportunities to work for dynamic and wonderfully diverse organizations.
Having said that, it is not unusual for me to travel with – or to – customers around the globe. I have traveled as far as Bangkok, Thailand and Honolulu, Hawaii on commercial assignments. In other words, travel is no problem and, if viewed as an overall cost item, such jobs are usually less expensive than trying for an unknown quantity at the event destination.
Call Digital Photo Academy at 1 877 372 2231. Lots of people seem to hang up if our welcome recording comes on instead of a live voice, but we promise to return your message within a day or two if you leave one with your name and number.  It would be even better if you included your e mail address as well as the date and city of the class you are considering.  If leaving a voice mail message is not your thing, please email us at DPAbooking@digitalphotoacademy.com or Richard@digitalphotoacademy.com.