Seattle Center
Seattle Center
Seattle Center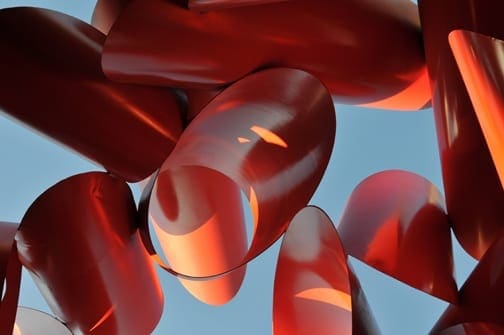 ASK ABOUT OUR BACK-TO-BACK SAME DAY WORKSHOP OFFER STARTING WITH A SIT-DOWN SESSION FOLLOWED BY A 3-HOUR DEMONSTRATION PHOTO SHOOT, LED BY A PROFESSIONAL PHOTOGRAPHER
And in case you're interested, click here to check out some FREE SAMPLES of our ONLINE CLASSES
If you get to the movies, even infrequently, you have seen the famous Seattle Space Needle and it is a photo op no doubt and your DPA Photo Instructor will share all sorts of camera angles and composition strategies to render a compelling image of the iconic structure, so it transcends the snapshot category. But there is a lot more than the Space Needle to photograph at Seattle Center. There is an array of colorful and whimsical oversized sculptures to catch as sole photographs or try creating a visual interplay amongst more than one. Beside the gigantic sculptures there is also the dizzying collection of eclectic architectural styles in the buildings and sky scrapers side by side.
Work your Aperture Priority options to render a single fountain into a crisp subject highlighted against a blurred backdrop of crowds of passerby's or develop your panning skill on a futuristic monorail or a skateboarder zooming along and flipping in the park, catch a bicyclist in the same manner to convey a sense of speed and action. Go back to a fountain and work your shutter speed priority to create a velvety impressionistic flow of the liquid or switch it up and capture a split second of the water as if it is frozen in time.
There are a number of large painted grounds that are photo ops in and of themselves, but the same saturated patterns can serve as the constant background to highlight a single skateboarder hotdogging with flips, spins and turns. Try the large orange circle that is painted on the asphalt as the backdrop for a dog walker wearing a blue outfit, contrasting in color against the orange pattern of the ground artwork.
There are endless photo ops at the Seattle Center, whether quirky street portraits, broad scenes of families enjoying the day, off-beat hipsters, gleaming high-rise structures or often ignored details of the area such as colorful water hydrants, a romantic couple in an intimate moment. And for every photo op there are a dozen composition strategies to test so you walk away from the workshop with an endless artillery of composition options with which to experiment in every future photo session you experience whether family gatherings, travels, sports or just a walk in the neighborhood. Your workshop is the beginning of developing a signature style that evolves forever.
305 Harrison St
Seattle, WA 09981