SHADOWS AND SILHOUETTES – Jerry Downs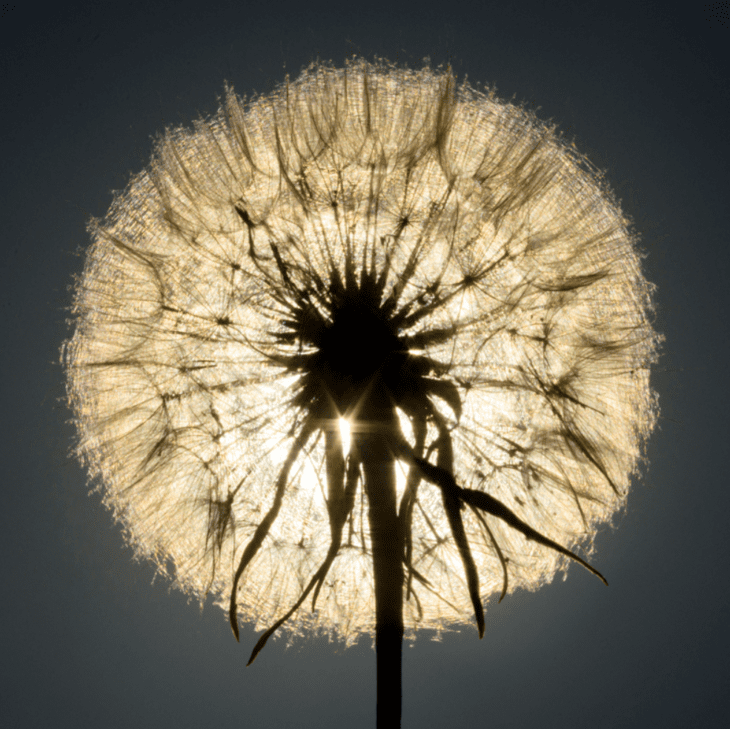 Monthly DPA Alumni Newsletter
Photo Tips and May Classes
SHADOWS AND SILHOUETTES
This month's newsletter is written by Jerry Downs!
One of our pro instructors in San Francisco.
As summer months start, so will dramatic shadows and silhouettes to add more drama and eye-catching interest to your photographs. Perhaps it is because they are not the central subject of our attention as we often pass them by, but in a photograph they can be your starring subjects. Let's take a look at how they make their magic below.
---
Our current list of May and June classes is provided below and remember we also now offer two ONLINE COURSES, "Rules of Composition," 2 hours of lessons and great images plus in-the-field demonstrations, as well as, another 2 hour course, "Mechanics of a DSLR or Mirrorless Camera." So join us in person or online!
Finally, join the DPA Community on FaceBook, Twitter and Instagram and share your images with us (and each other) all year long. In fact you can submit your favorites and you may find yourself immortalized on one of our social media pages, with credit and prizes.
Enjoy,
The DPA Team
SPRING PHOTO CONTEST WINNER
Last month's winner of the March theme, SPRING AND FLOWERS, Julia Hadrich Pope, took this photograph, at around 10 AM, of a bee on a Cherry Blossom at Schnepf Farms in Queen Creek, AZ., without a macro lens, but instead with a telephoto lens. Says Julia, "What I did was stand close enough to the Cherry Blossom tree and zoomed all the way in on this one specific flower. I find that when I get really close to a small object while using a telephoto lens, the depth of field becomes so incredible. The specifics on the image are f/6.3, 1/1600sec, ISO-400, at 200mm. The camera I used was a Nikon D3200. Do not be afraid to get too close to your subject. Of course, you will always run the issue of the subject getting away, however, without trying, you'll never know. As for photographing bees, don't think about getting stung and keep clicking. " Julia wins a free course from our online video curriculum, either a 2 hour online course, "Rules of Composition," or ,"The Mechanics of a DSLR or Mirrorless Camera," also 2 hours of curriculum. Congratulations Julia.
Facebook: Julia Pope Photography
Website: https://julesp18.myportfolio.com/
NEW CONTEST! Send us your favorite Shadows/Silhouettes photo to editor@digitalphotoacademy.com. The winner will receive a free online class and will also be featured in the upcoming Photo Tips and Contest newsletter and our Facebook and Instagram pages. Entries must be received by 12PM DST on 5/31/18.
GET CLOSE TO YOUR SUBJECT
The first trick is to simply notice that shadows and silhouettes are all around us, as common as weeds. You can chose something as simple as a dandelion to make an outstanding silhouette, if you wish. Just hold it in front of the sun, get as close as you can and than take the picture. If you don't have a macro lens or a macro setting on your camera just focus as closely as you can and crop if need be.
f/26 @ 500/sec. ISO 250
SHADOWS CAN BE IMAGE ENHANCEMENTS
Shadows are everywhere so be sure to look on the ground, the walls, even the ceiling. This typically boring, and usually ugly, shopping cart, abandoned in a parking lot, became special because of its eerie shadows. Once you start noticing shadows you will be amazed that an object so pedestrian and common as this cart can be transformed into a gothic narrative. These shadows are elongated because the time of day was late afternoon with the sun not far from setting, a time when shadows are usually longer than other times of the day.
(f/22 @ 125/sec. ISO 250)
GET HIGHER UP HOWEVER YOU CAN
These condiments on a diner table magically create monumental skyscrapers. The possibility of a fun photo was easy to see, but it also required standing on a chair in the middle of a restaurant to get it just right.
(f/16 @ 1/250 ISO 250)
LOOK FOR LIGHT BEAMING THROUGH COLORS
This shaft of light, with the help of a bottle of orange hot sauce and a bottle of water, further dramatized through a green window in a Mexican restaurant are….well…simply beautiful. It, too, required standing on a chair. Sometimes, getting the shot, means that you have to let yourself go and look a little silly. Once the people who had been watching this creation unfold saw the image on the back of the camera, they all agreed that the spectacle I made of myself was worth the final result.
(f/16 @ 1/60 sec. ISO 250)
DON'T IGNORE NEGATIVE SPACE
One thing that is important in every image, but especially so when dealing with silhouettes or shadows is an understanding of "negative" space.
This image was taken by resting the tip of the Bird of Paradise flower on a large piece of paper. The dark shadow is being created by the sun a few million miles away and to the left of the image. The white area is the "negative" space. Its what gives the flower and the shadow their shape and drama. Its what makes them prominent in a compelling way.
The white sheet of paper was originally just going to be the background of the picture, but when I began to play with the shadow my original vision took a whole new, and more interesting, turn.
f/22 @ 1/400 sec. ISO 100
JUXTAPOSE NEGATIVE SPACE CAREFULLY
Take a look at these two images and see how much difference the "negative" space makes.
The difference is positively and powerfully different. Notice how the one with the horse's mouth below the horizon is not as pleasing as the one that is surrounded by space. The "negative" space makes it easier to "read."
f/16 @ 1/125 sec. ISO 225
APPROACH STRANGERS
To take a sunset silhouette simply expose for the background and let the rest of the image be underexposed. Ideally you would like to have your camera set on Manual. In the case with this image, because the background is so bright, even if you use your automatic settings you would probably get the same great silhouette.
Cameras don't see the same way we do. They don't have nearly the same latitude. This image is also an example of how easy it is to get complete strangers to let their picture be taken. Just introduce yourself, be pleasant and offer to email them a copy.
If you were actually standing there with them, you would no doubt see the features of each leaping beachcomber, but exposing for the brighter background created the silhouetted effect.
These models not only cooperated they even threw themselves into the experience or should we say "jumped," into the fun.
(f/16 @ 1/500 sec. ISO 400)
MULTIPLE EXPOSURE AND USE PHOTOSHOP
The silhouette of the jumping people was a fairly fast exposure because it was so bright. The fast exposure stopped the action in midair. This picture above was taken after sunset and needed a 1/30 of a second exposure which explains the blur of the dogs…which helps illustrate how much faster it is moving in comparison to the people. The camera was on a tripod and there were seven different shots that were later assembled in Photoshop.
all 7 images (f/16 @ 1/30 sec. ISO 500)
DAYLIGHT SILHOUETTES ARE POSSIBLE AS WELL
The same trick, silhouettes and multiple exposure with photoshop added, was used to create this image as well. Take note that you don't have to have a sunset to create a silhouette. All you need is to have the background brighter than the foreground. This effect is fairly easy to create, if you use a tripod, look for action that happens within the scene and simply clone them into place. The baseball caps added a nice touch.
(f/16 @ 1/250 sec ISO 250)
NO SUCH THING AS BAD LIGHT
In this case it was only 1:00 in the afternoon and the captivating shot required no post-capture editing. It was a particularly stark and contrasty day. The kind of light that is "no good" for taking pictures. There's no such thing as bad light. You just have to take the kind of pictures that look good in that kind of light. If the day is overcast and flat, take pictures that look good using even lighting. Portraits can be particularly flattering on a "flat" day.
(f/22 @ 1/250 sec ISO 200)
INTERESTING SHAPES MAKE INTERESTING SILHOUETTES

This romantic scene was taken on the same beach about 10 minutes later. Note in both images and in all of the silhouette shots that it is important to have separation (negative space) between all the subjects so they can stand out from one another. When they are not blurred together, each person is able to tell a different story, in this case tranquil excursion, surfing and various beach time memories in progress.

(f/22 @ 1/250 sec ISO 200)
THE PERFECT LIGHT
You don't have to have the perfect light, but when you get it take advantage of it, as was the case here about 10 minutes after the sun had set, sometimes even 20 minutes after, depending on the clouds, humidity and temperature. This is my favorite image from the dozens that I took in the fast moving fading light in Joshua Tree National Park. They look like they are preparing to party all night long.
(f/16 @ 1/60 sec. ISO 300)
SOMETIMES MESS WITH PERFECTION
Sometimes you can create a beautiful and believable silhouette with post processing. This is exactly the same image treated differently in Photoshop, rendering a wonderful silhouette. The picture was taken a Digital Photo Academy Composition in the Field Class at Fort Point in San Francisco. You can do a lot in Photoshop, but remember, the closer you get to getting it perfect in the camera, the easier it is to create the perfect photo. And another important lesson is sometimes a spectacular shot, can also become spectacular but in a completely different way if you look at the perfect image with new eyes.
(f/16 @ 1/60 sec. ISO 2500)
(Above: f/16 @ 1/250 sec. ISO 250)

SOMETHING SILLY

Another note about shadows is that they can be downright weird, which can make for some playful and eye-catching imagery. This is true especially early and late in the day when the sun is angled closer to the horizon versus directly above so you get elongated and oddly shaped shadows. One above and three below make this case well.

(Below: f/22 @ 1/250 sec ISO 200 – f/16 @1/125 ISO 300 – f/16 @ 1/125 ISO 250)
f/16 @ 1/60 sec. ISO 64

CHILD'S PLAY

Here's perhaps my favorite picture of my son, Christopher. Not because of the way he looks, but because it expresses his creative, playful self.

He often reminded me that if you want to take wonderful pictures, you need to be full of wonder. Photography gives us the license to look at the world the way we once did as children. That is more than half the fun.

Now, go play!
Join us for a small group, live photo workshop this month or take an online course!
Digital Photo Academy is lighting up on Instagram! Please follow us at instagram.com/digitalphotoacademy.

Send us pics you take during the workshop through your Instagram account and you just might find them showcased on the Instagram.com/digitalphotoacademy display! This will entitle you to a free Comp in the Field in the future!
Copyright © 2018 DIGITAl PHOTO ACADEMY, All rights reserved.