Composition in the Field – $125
Scroll Down For Scheduling In Your City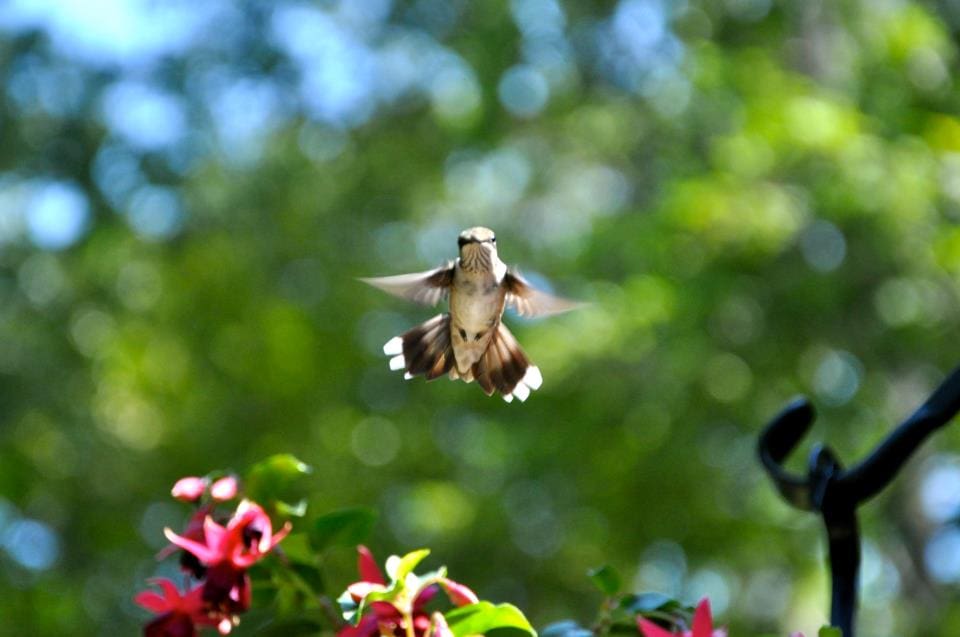 TAKE THIS COURSE IF YOU WANT TO…
-Learn 6 Digital Photo Composition Strategies
-Apply what you have learned in our DSLR/Point and Shoot classes out in the field
-Test your camera's capabilities side by side with your instructor in amazing locations
-Appreciate local areas in a whole new way and capture amazing images that will last a lifetime
-Meet and learn from some of our 100+ instructors across the country
CLASS DESCRIPTION
Composition in the Field – 3 hours  – $125
Each Composition in the Field class begins with a talk with one of our experienced instructors, and then you and your fellow students take a stroll through one of a variety of photogenic locales (in any of the 20+ cities the DPA encapsulates).  There is street photography, magnificent interiors, farmers markets, zoos, landscapes, and more, photos of which are included within. These photos are a mix of student and instructor images in many different venues and cities across the United States and Canada.
You will have fun in the three hour session, learn to shoot strategically, get more interesting photos of the event, and walk away with a foundation to improve your photographs in the future, whether you're traveling, or at a birthday party and everywhere in between.
GET OUR COMBINATION DISCOUNT
To purchase BOTH the Master Your Camera Controls and the Composition in the Field class, held back-to-back, for a package price of $150 (instead of paying $215 if purchased separately), choose the "$150 Combo" option when you register for this class below.
There's no need to register separately for Master Your Camera Controls – you'll be automatically registered for both classes.
Please note – if a class must be cancelled due to weather or other circumstances beyond our control we will be happy to work with you to reschedule.  If you should need to cancel and require a new class date, contact us. A $25 transfer fee will be imposed without a 3 day notice before the scheduled class.
Call Digital Photo Academy at 1 877 372 2231. Lots of people seem to hang up if our welcome recording comes on instead of a live voice, but we promise to return your message within a day or two if you leave one with your name and number.  It would be even better if you included your e mail address as well as the date and city of the class you are considering.  If leaving a voice mail message is not your thing, please email us at DPAbooking@digitalphotoacademy.com or Richard@digitalphotoacademy.com.
Locations & Dates
| Event | Fee | Date(s) | Times | City | Venue | Instructor | |
| --- | --- | --- | --- | --- | --- | --- | --- |
| Composition in the Field | $125.00 | December 10, 2023 | 11:00 am-2:00 pm | Miami | Bill Baggs Cape Florida State Park | Nat and Bryan Rodriguez | Closed |
| Composition in the Field | $125.00 | December 16, 2023 | 3:00 pm-6:00 pm | San Diego | Balboa Park Sunset Shoot | Martin Miller | Register |
| Composition in the Field | $125.00 | December 16, 2023 | 11:00 am-2:00 pm | Orlando | Harry P. Leu Gardens | John Cullum | Register |
| Composition in the Field | $125.00 | December 16, 2023 | 11:00 am-2:00 pm | Philadelphia | Rittenhouse Square Park | Carl Finkbeiner | Register |
| Composition in the Field | $125.00 | December 16, 2023 | 11:00 am-2:00 pm | New Jersey | Cathedral Basilica of the Sacred Heart | Ann Rosen | Register |
| Composition in the Field | $125.00 | December 16, 2023 | 11:00 am-2:00 pm | New York | Chrystie & Rivington Intersection | Alina Oswald | Register |
| Composition in the Field | $125.00 | December 16, 2023 | 2:30 pm-5:30 pm | Los Angeles | Venice Beach | Scott Crawford | Closed |
| Composition in the Field | $125.00 | December 17, 2023 | 11:00 am-2:00 pm | Phoenix | The Riparian Preserve At Water Ranch | Christine Nimitz | Register |
| Composition in the Field | $125.00 | December 23, 2023 | 3:30 pm-6:30 pm | Tampa | Bayshore Sunset Shoot | Sam Johnston | Register |
| Composition in the Field | $125.00 | December 23, 2023 | 11:00 am-2:00 pm | Seattle | Center For Wooden Boats | Jeffrey Fong | Register |
| Composition in the Field | $125.00 | December 23, 2023 | 11:00 am-2:00 pm | Toronto | Toronto Union Station | Taku Kumabe | Register |
| Composition in the Field | $125.00 | December 23, 2023 | 11:00 am-2:00 pm | Tucson | Reid Park Zoo | Martha Lochert | Register |
| Composition in the Field | $125.00 | December 23, 2023 | 11:00 am-2:00 pm | Washington, D.C. | National Mall Central Shoot | Robert Stevens | Register |
| Composition in the Field | $125.00 | December 23, 2023 | 11:30 am-2:30 pm | San Francisco | de Young Museum | Jerry Downs | Register |
| Composition in the Field | $125.00 | January 6, 2024 | 11:00 am-2:00 pm | Atlanta | Castleberry Hill | Stan Kaady | Register |
| Composition in the Field | $125.00 | January 6, 2024 | 11:00 am-2:00 pm | Chicago | St. Nicholas Ukranian Catholic Cathedral | Ronald Leon Hale | Register |
| Composition in the Field | $125.00 | January 6, 2024 | 11:00 am-2:00 pm | Denver | Denver Center For The Performing Arts | Ellen Yeiser | Register |
| Composition in the Field | $125.00 | January 6, 2024 | 11:00 am-2:00 pm | Cleveland | West Side Market | Tom Simon | Register |
| Composition in the Field | $125.00 | January 6, 2024 | 11:00 am-2:00 pm | Dallas | Dallas Museum of Art | Michael Dikovitsky | Register |
| Composition in the Field | $125.00 | January 6, 2024 | 11:30 am-2:30 pm | Boston | Charles River Museum | Brian Diescher | Register |
| Composition in the Field | $125.00 | January 13, 2024 | 3:30 pm-6:30 pm | Houston | Historic Market Square Sunset Shoot | Jim Caldwell | Register |
| Composition in the Field | $125.00 | January 13, 2024 | 3:30 pm-6:30 pm | Hudson Valley | Denning\'s Point Sunset Shoot | Ann Rosen | Register |
| Composition in the Field | $125.00 | January 13, 2024 | 3:30 pm-6:30 pm | Miami | Downtown Miami Sunset Shoot | Rochelle Berman | Register |
| Composition in the Field | $125.00 | January 13, 2024 | 11:00 am-2:00 pm | Detroit | Old Saint Marys Church | Heather Gardner | Register |
| Composition in the Field | $125.00 | January 13, 2024 | 11:00 am-2:00 pm | Minneapolis | Central Lutheran Church | Tony Schreck | Register |
| Composition in the Field | $125.00 | January 13, 2024 | 3:00 pm-6:00 pm | Los Angeles | Santa Monica Pier | Scott Crawford | Register |
| Composition in the Field | $125.00 | January 20, 2024 | 11:00 am-2:00 pm | San Diego | Liberty Station | Martin Miller | Register |
| Composition in the Field | $125.00 | January 20, 2024 | 11:00 am-2:00 pm | New Jersey | Hoboken Terminal | Alina Oswald | Register |
| Composition in the Field | $125.00 | January 20, 2024 | 11:00 am-2:00 pm | New York | New York Public Library | Ann Rosen | Register |
| Composition in the Field | $125.00 | January 20, 2024 | 11:00 am-2:00 pm | Orlando | Church Street & Lake Eola | Donald Peters | Register |
| Composition in the Field | $125.00 | January 20, 2024 | 11:00 am-2:00 pm | Philadelphia | 30th Street Station | Carl Finkbeiner | Register |
| Composition in the Field | $125.00 | January 21, 2024 | 11:00 am-2:00 pm | Phoenix | Tempe Beach Park | Christine Nimitz | Register |
| Composition in the Field | $125.00 | January 27, 2024 | 11:00 am-2:00 pm | Tucson | Barrio Viejo | Martha Lochert | Register |
| Composition in the Field | $125.00 | January 27, 2024 | 11:00 am-2:00 pm | Washington, D.C. | Meadowlark Botanical Gardens | Robert Stevens | Register |
| Composition in the Field | $125.00 | January 27, 2024 | 11:00 am-2:00 pm | San Francisco | Golden Gate Park | Jerry Downs | Register |
| Composition in the Field | $125.00 | January 27, 2024 | 11:00 am-2:00 pm | Seattle | Lakeview Cemetery | Jeffrey Fong | Register |
| Composition in the Field | $125.00 | January 27, 2024 | 11:00 am-2:00 pm | Toronto | Allan Gardens | Leanne Hay | Register |
| Composition in the Field | $125.00 | January 27, 2024 | 11:30 am-2:30 pm | Tampa | Sunken Gardens | Sam Johnston | Register |
| Composition in the Field | $125.00 | February 3, 2024 | 11:00 am-2:00 pm | Cleveland | Case Western Reserve University | Tom Simon | Register |
| Composition in the Field | $125.00 | February 3, 2024 | 11:00 am-2:00 pm | Denver | Chatfield Reservoir | Dan Jahn | Register |
| Composition in the Field | $125.00 | February 3, 2024 | 2:30 pm-5:30 pm | Boston | Arnold Arboretum | Brian Diescher | Register |
| Composition in the Field | $125.00 | February 3, 2024 | 2:30 pm-5:30 pm | Chicago | Gold Coast | Donald Peters | Register |
| Composition in the Field | $125.00 | February 3, 2024 | 3:30 pm-6:30 pm | Dallas | Deep Ellum | Brad Barton | Register |
| Composition in the Field | $125.00 | February 3, 2024 | 4:00 pm-7:00 pm | Atlanta | Midtown Atlanta | Ken Ross | Register |
| Composition in the Field | $125.00 | February 10, 2024 | 11:00 am-2:00 pm | Detroit | Detroit Midtown | Heather Gardner | Register |
| Composition in the Field | $125.00 | February 10, 2024 | 11:00 am-2:00 pm | Houston | Houston Zoo | Jim Caldwell | Register |
| Composition in the Field | $125.00 | February 10, 2024 | 11:00 am-2:00 pm | Hudson Valley | Algonquin Park | Ann Rosen | Register |
| Composition in the Field | $125.00 | February 10, 2024 | 11:00 am-2:00 pm | Miami | Coconut Grove | Rochelle Berman | Register |
| Composition in the Field | $125.00 | February 10, 2024 | 11:00 am-2:00 pm | Minneapolis | Como Park Zoo & Conservatory | Tony Schreck | Register |
| Composition in the Field | $125.00 | February 10, 2024 | 3:00 pm-6:00 pm | Los Angeles | Little Corona del Mar Beach | Scott Crawford | Register |
| Composition in the Field | $125.00 | February 17, 2024 | 11:00 am-2:00 pm | New York | Eldridge Street Synagogue | Whitney Browne | Register |
| Composition in the Field | $125.00 | February 17, 2024 | 11:00 am-2:00 pm | Orlando | Mead Garden | Donald Peters | Register |
| Composition in the Field | $125.00 | February 17, 2024 | 11:00 am-2:00 pm | Philadelphia | Philadelphia Free Library | Mimi Janosy | Register |
| Composition in the Field | $125.00 | February 17, 2024 | 11:00 am-2:00 pm | San Diego | Coronado Island | William Morton | Register |
| Composition in the Field | $125.00 | February 17, 2024 | 11:30 am-2:30 pm | New Jersey | Grounds for Sculpture | Ann Rosen | Register |
| Composition in the Field | $125.00 | February 18, 2024 | 9:30 am-12:30 pm | Phoenix | Boyce Thompson Arboretum | Christine Nimitz | Register |
| Composition in the Field | $125.00 | February 24, 2024 | 9:30 am-12:30 pm | Tucson | Gates Pass | David Sanders | Register |
| Composition in the Field | $125.00 | February 24, 2024 | 11:00 am-2:00 pm | San Francisco | Chinatown, San Francisco | Jerry Downs | Register |
| Composition in the Field | $125.00 | February 24, 2024 | 11:00 am-2:00 pm | Seattle | Bellevue Botanical Garden | Jeffrey Fong | Register |
| Composition in the Field | $125.00 | February 24, 2024 | 11:00 am-2:00 pm | Toronto | St Lawrence Market | Leanne Hay | Register |
| Composition in the Field | $125.00 | February 24, 2024 | 11:00 am-2:00 pm | Washington, D.C. | Burnt Mills | Robert Stevens | Register |
| Composition in the Field | $125.00 | February 24, 2024 | 4:00 pm-7:00 pm | Tampa | Downtown Tampa | Sam Johnston | Register |
| Composition in the Field | $125.00 | March 2, 2024 | 11:00 am-2:00 pm | Atlanta | Atlanta Botanical Gardens | Ken Ross | Register |
| Composition in the Field | $125.00 | March 2, 2024 | 11:00 am-2:00 pm | Cleveland | The Flats | Tom Simon | Register |
| Composition in the Field | $125.00 | March 2, 2024 | 11:00 am-2:00 pm | Denver | Red Rocks Amphitheatre | Dan Jahn | Register |
| Composition in the Field | $125.00 | March 2, 2024 | 11:30 am-2:30 pm | Boston | Green Hill Park | Brian Diescher | Register |
| Composition in the Field | $125.00 | March 2, 2024 | 11:30 am-2:30 pm | Chicago | Chicago Cultural Center | Ronald Leon Hale | Register |
| Composition in the Field | $125.00 | March 2, 2024 | 11:30 am-2:30 pm | Dallas | Old Red Museum | Michael Dikovitsky | Register |
| Composition in the Field | $125.00 | March 9, 2024 | 11:00 am-2:00 pm | Miami | Greynolds Park | Rochelle Berman | Register |
| Composition in the Field | $125.00 | March 9, 2024 | 11:00 am-2:00 pm | Minneapolis | Stone Arch Bridge | Tony Schreck | Register |
| Composition in the Field | $125.00 | March 9, 2024 | 11:30 am-2:30 pm | Detroit | Detroit Opera House | Heather Gardner | Register |
| Composition in the Field | $125.00 | March 9, 2024 | 11:30 am-2:30 pm | Hudson Valley | Vanderbilt Mansion | Ann Rosen | Register |
| Composition in the Field | $125.00 | March 9, 2024 | 3:30 pm-6:30 pm | Los Angeles | Echo Park | Scott Crawford | Register |
| Composition in the Field | $125.00 | March 9, 2024 | 4:00 pm-7:00 pm | Houston | Hermann Park Sunset Shoot | Jim Caldwell | Register |
| Composition in the Field | $125.00 | March 16, 2024 | 11:00 am-2:00 pm | New Jersey | Ringwood Botanical Gardens | Ann Rosen | Register |
| Composition in the Field | $125.00 | March 16, 2024 | 11:00 am-2:00 pm | New York | Central Park | Whitney Browne | Register |
| Composition in the Field | $125.00 | March 16, 2024 | 11:00 am-2:00 pm | Orlando | Dickson Azalea Park | Donald Peters | Register |
| Composition in the Field | $125.00 | March 16, 2024 | 11:00 am-2:00 pm | Philadelphia | Jefferson Station | Mimi Janosy | Register |
| Composition in the Field | $125.00 | March 16, 2024 | 11:00 am-2:00 pm | San Diego | Ocean Beach | William Morton | Register |
| Composition in the Field | $125.00 | March 17, 2024 | 9:30 am-12:30 pm | Phoenix | Desert Botanical Garden | Christine Nimitz | Register |
| Composition in the Field | $125.00 | March 23, 2024 | 10:30 am-1:30 pm | Tampa | USF Botanical Gardens | Sam Johnston | Register |
| Composition in the Field | $125.00 | March 23, 2024 | 10:30 am-1:30 pm | Tucson | Saguaro National Park East | Martha Lochert | Register |
| Composition in the Field | $125.00 | March 23, 2024 | 11:00 am-2:00 pm | San Francisco | Golden Gate Bridge | Jerry Downs | Register |
| Composition in the Field | $125.00 | March 23, 2024 | 11:00 am-2:00 pm | Seattle | University of Washington | Jeffrey Fong | Register |
| Composition in the Field | $125.00 | March 23, 2024 | 11:00 am-2:00 pm | Toronto | Yonge-Dundas Square | Leanne Hay | Register |
| Composition in the Field | $125.00 | March 23, 2024 | 11:30 am-2:30 pm | Washington, D.C. | United States National Arboretum | Robert Stevens | Register |
| Composition in the Field | $125.00 | April 6, 2024 | 11:00 am-2:00 pm | Boston | Copley Square | Brian Diescher | Register |
| Composition in the Field | $125.00 | April 6, 2024 | 11:00 am-2:00 pm | Chicago | Lincoln Park Zoo | Donald Peters | Register |
| Composition in the Field | $125.00 | April 6, 2024 | 11:00 am-2:00 pm | Cleveland | Chagrin Falls | Tom Simon | Register |
| Composition in the Field | $125.00 | April 6, 2024 | 11:00 am-2:00 pm | Denver | Denver Zoo | Dan Jahn | Register |
| Composition in the Field | $125.00 | April 6, 2024 | 5:30 pm-8:30 pm | Atlanta | Piedmont Park Sunset Shoot | Ken Ross | Register |
| Composition in the Field | $125.00 | April 6, 2024 | 5:30 pm-8:30 pm | Dallas | White Rock Lake | Brad Barton | Register |
| Composition in the Field | $125.00 | April 13, 2024 | 11:00 am-2:00 pm | Detroit | Detroit Michigan Central Station | Heather Gardner | Register |
| Composition in the Field | $125.00 | April 13, 2024 | 11:00 am-2:00 pm | Houston | Houston Arboretum and Nature Center | Jim Caldwell | Register |
| Composition in the Field | $125.00 | April 13, 2024 | 11:00 am-2:00 pm | Hudson Valley | City of Hudson | Thaddeus B. Kubis | Register |
| Composition in the Field | $125.00 | April 13, 2024 | 11:00 am-2:00 pm | Miami | Matheson Hammock Park | Rochelle Berman | Register |
| Composition in the Field | $125.00 | April 13, 2024 | 5:00 pm-8:00 pm | Los Angeles | Manhattan Beach Sunset Shoot | Scott Crawford | Register |
| Composition in the Field | $125.00 | April 13, 2024 | 5:30 pm-8:30 pm | Minneapolis | Guthrie Theater | Tony Schreck | Register |
| Composition in the Field | $125.00 | April 20, 2024 | 11:00 am-2:00 pm | New Jersey | Liberty State Park | Ann Rosen | Register |
| Composition in the Field | $125.00 | April 20, 2024 | 11:00 am-2:00 pm | New York | Battery Park City New York | Whitney Browne | Register |
| Composition in the Field | $125.00 | April 20, 2024 | 11:00 am-2:00 pm | Orlando | The Villages | Micheal Kennedy | Register |
| Composition in the Field | $125.00 | April 20, 2024 | 11:00 am-2:00 pm | Philadelphia | Old City Philadelphia | Carl Finkbeiner | Register |
| Composition in the Field | $125.00 | April 20, 2024 | 11:00 am-2:00 pm | San Diego | East Village | William Morton | Register |
| Composition in the Field | $125.00 | April 21, 2024 | 9:30 am-12:30 pm | Phoenix | Arizona State University Museum | Christine Nimitz | Register |
| Composition in the Field | $125.00 | April 27, 2024 | 11:00 am-2:00 pm | San Francisco | San Francisco Ferry Building and Farmers Market | Jerry Downs | Register |
| Composition in the Field | $125.00 | April 27, 2024 | 11:00 am-2:00 pm | Seattle | Pike Place Market | Jeffrey Fong | Register |
| Composition in the Field | $125.00 | April 27, 2024 | 11:00 am-2:00 pm | Toronto | St. James Cathedral | Leanne Hay | Register |
| Composition in the Field | $125.00 | April 27, 2024 | 11:00 am-2:00 pm | Washington, D.C. | Georgetown Shoot | Robert Stevens | Register |
| Composition in the Field | $125.00 | April 27, 2024 | 11:30 am-2:30 pm | Tucson | Mission San Xavier del Bac | Martha Lochert | Register |
| Composition in the Field | $125.00 | April 27, 2024 | 5:30 pm-8:30 pm | Tampa | Picnic Island Park | Sam Johnston | Register |
| Composition in the Field | $125.00 | May 4, 2024 | 11:00 am-2:00 pm | Atlanta | Oakland Cemetery | Stan Kaady | Register |
| Composition in the Field | $125.00 | May 4, 2024 | 11:00 am-2:00 pm | Boston | Boston Public Market | Brian Diescher | Register |
| Composition in the Field | $125.00 | May 4, 2024 | 11:00 am-2:00 pm | Chicago | Millennium Park | Ronald Leon Hale | Register |
| Composition in the Field | $125.00 | May 4, 2024 | 11:00 am-2:00 pm | Cleveland | The Holden Arboretum | Tom Simon | Register |
| Composition in the Field | $125.00 | May 4, 2024 | 11:00 am-2:00 pm | Dallas | Dallas Zoo | Brad Barton | Register |
| Composition in the Field | $125.00 | May 4, 2024 | 11:00 am-2:00 pm | Denver | Washington Park | Ellen Yeiser | Register |
| Composition in the Field | $125.00 | May 11, 2024 | 11:00 am-2:00 pm | Detroit | Corktown | Heather Gardner | Register |
| Composition in the Field | $125.00 | May 11, 2024 | 11:00 am-2:00 pm | Houston | Sam Houston Park | Jim Caldwell | Register |
| Composition in the Field | $125.00 | May 11, 2024 | 11:00 am-2:00 pm | Hudson Valley | Storm King State Park | Ann Rosen | Register |
| Composition in the Field | $125.00 | May 11, 2024 | 11:00 am-2:00 pm | Minneapolis | Minnesota Landscape Arboretum | Tony Schreck | Register |
| Composition in the Field | $125.00 | May 11, 2024 | 11:30 am-2:30 pm | Miami | Wynwood Walls | Nat and Bryan Rodriguez | Register |
| Composition in the Field | $125.00 | May 11, 2024 | 5:30 pm-8:30 pm | Los Angeles | Long Beach Sunset Shoot | Scott Crawford | Register |
| Composition in the Field | $125.00 | May 18, 2024 | 11:00 am-2:00 pm | New Jersey | Asbury Park | Ann Rosen | Register |
| Composition in the Field | $125.00 | May 18, 2024 | 11:00 am-2:00 pm | New York | Grand Central Terminal | Alina Oswald | Register |
| Composition in the Field | $125.00 | May 18, 2024 | 11:00 am-2:00 pm | Orlando | Sanford Riverwalk and Downtown | Micheal Kennedy | Register |
| Composition in the Field | $125.00 | May 18, 2024 | 11:00 am-2:00 pm | Philadelphia | Bartram\'s Garden | Carl Finkbeiner | Register |
| Composition in the Field | $125.00 | May 18, 2024 | 11:00 am-2:00 pm | San Diego | North Park Evolution | Martin Miller | Register |
| Composition in the Field | $125.00 | May 19, 2024 | 9:30 am-12:30 pm | Phoenix | Old Town Scottsdale | Christine Nimitz | Register |
| Composition in the Field | $125.00 | May 25, 2024 | 9:30 am-12:30 pm | Tucson | Reid Park Rose Garden | Martha Lochert | Register |
| Composition in the Field | $125.00 | May 25, 2024 | 11:00 am-2:00 pm | San Francisco | The Embarcadero | Jerry Downs | Register |
| Composition in the Field | $125.00 | May 25, 2024 | 11:00 am-2:00 pm | Tampa | University of Tampa | Sam Johnston | Register |
| Composition in the Field | $125.00 | May 25, 2024 | 11:30 am-2:30 pm | Seattle | Ballard Locks | Jeffrey Fong | Register |
| Composition in the Field | $125.00 | May 25, 2024 | 11:30 am-2:30 pm | Toronto | The Evergreen Brick Works | Taku Kumabe | Register |
| Composition in the Field | $125.00 | May 25, 2024 | 11:30 am-2:30 pm | Washington, D.C. | US Botanic Garden | Robert Stevens | Register |
| Composition in the Field | $125.00 | June 1, 2024 | 11:00 am-2:00 pm | Atlanta | Old Car City | Ken Ross | Register |
| Composition in the Field | $125.00 | June 1, 2024 | 11:00 am-2:00 pm | Boston | Old North Church | Brian Diescher | Register |
| Composition in the Field | $125.00 | June 1, 2024 | 11:00 am-2:00 pm | Denver | The Denver Civic Center | Dan Jahn | Register |
| Composition in the Field | $125.00 | June 1, 2024 | 11:30 am-2:30 pm | Chicago | Garfield Park Conservatory | Ronald Leon Hale | Register |
| Composition in the Field | $125.00 | June 1, 2024 | 11:30 am-2:30 pm | Cleveland | Cleveland Museum of Art | Tom Simon | Register |
| Composition in the Field | $125.00 | June 1, 2024 | 11:30 am-2:30 pm | Dallas | Dallas Farmers Market | Brad Barton | Register |
| Composition in the Field | $125.00 | June 8, 2024 | 11:00 am-2:00 pm | Houston | Rice University Area | Jim Caldwell | Register |
| Composition in the Field | $125.00 | June 8, 2024 | 11:00 am-2:00 pm | Hudson Valley | City of Beacon | Ann Rosen | Register |
| Composition in the Field | $125.00 | June 8, 2024 | 11:00 am-2:00 pm | Minneapolis | Lyndale Park Gardens | Tony Schreck | Register |
| Composition in the Field | $125.00 | June 8, 2024 | 11:30 am-2:30 pm | Detroit | Detroit Institute of Art | Heather Gardner | Register |
| Composition in the Field | $125.00 | June 8, 2024 | 11:30 am-2:30 pm | Miami | Fairchild Tropical Botanic Garden | Rochelle Berman | Register |
| Composition in the Field | $125.00 | June 8, 2024 | 5:30 pm-8:30 pm | Los Angeles | Griffith Park Sunset Shoot | Scott Crawford | Register |
| Composition in the Field | $125.00 | June 15, 2024 | 11:00 am-2:00 pm | New Jersey | Click for update | --Click for instructor details | Register |
| Composition in the Field | $125.00 | June 15, 2024 | 11:00 am-2:00 pm | New York | Click for update | --Click for instructor details | Register |
| Composition in the Field | $125.00 | June 15, 2024 | 11:00 am-2:00 pm | Orlando | Click for update | --Click for instructor details | Register |
| Composition in the Field | $125.00 | June 15, 2024 | 11:00 am-2:00 pm | Philadelphia | Click for update | --Click for instructor details | Register |
| Composition in the Field | $125.00 | June 15, 2024 | 11:00 am-2:00 pm | San Diego | Click for update | --Click for instructor details | Register |
| Composition in the Field | $125.00 | June 16, 2024 | 11:00 am-2:00 pm | Phoenix | Click for update | --Click for instructor details | Register |
| Composition in the Field | $125.00 | June 22, 2024 | 9:30 am-12:30 pm | Tucson | Click for update | --Click for instructor details | Register |
| Composition in the Field | $125.00 | June 22, 2024 | 11:00 am-2:00 pm | San Francisco | Click for update | --Click for instructor details | Register |
| Composition in the Field | $125.00 | June 22, 2024 | 11:00 am-2:00 pm | Seattle | Click for update | --Click for instructor details | Register |
| Composition in the Field | $125.00 | June 22, 2024 | 11:00 am-2:00 pm | Tampa | Click for update | --Click for instructor details | Register |
| Composition in the Field | $125.00 | June 22, 2024 | 11:00 am-2:00 pm | Toronto | Click for update | --Click for instructor details | Register |
| Composition in the Field | $125.00 | June 22, 2024 | 11:00 am-2:00 pm | Washington, D.C. | Click for update | --Click for instructor details | Register |